Japanese Anime : Comedy : HD : Japanese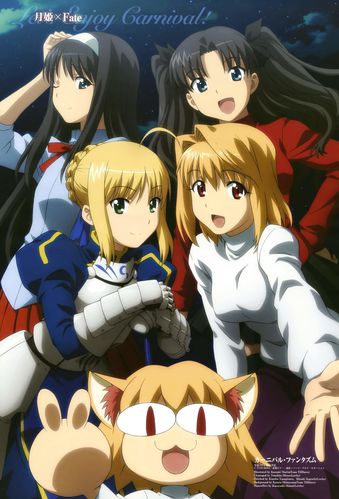 Description stolen from the incomplete torrent but:
'Carnival Phantasm' is an adaption of the Manga 'Take Moon' by Type-Moon's Eri Takenashi, to celebrate Type-Moon's 10th Anniversary.

In this show you'll see parodies and new stories loosely based on Type-Moon's original works like Melty Blood, Fate/Stay Night, Tsukihime and more."

Includes episodes 1-12, Ilya Castle Special, and Fate/Prototype.